Applied Gaming Intervention for reducing Loneliness of Children with Chronic Diseases
AGI-LO: Applied Gaming Intervention for reducing Loneliness of Children with Chronic Diseases
The AGI-LO project has delivered "Ruby's Mission"; an applied gaming intervention for reducing loneliness of children with chronic diseases. In addition, the project has already yielded a peer-reviewed publication in Foundation of Digital Games; a premier scientific venue for game research. Thereby, the AGI-LO project provides a strong foundation for future research, focusing on personalising the intervention, and enhancing the player experience via additional narrative elements.  
Based on expert insights, the consortium partners decided that a promising angle to create positive impact for feelings of loneliness experience by chronically-ill children, would be to promote and train skills with respect to 'mentalisation' (i.e., theory of mind skills, particularly with respect to feelings and beliefs related to the self and others). As specific expertise on this topic was not directly present within the consortium, the partners have included an additional domain expert within the research project (i.e., a clinical psychologist).  
The consortium partners opted to focus on (1) prioritising the development of the applied game, (2) acquiring insights from external stakeholders that are relevant to the present project, ranging from e.g., clinical psychologists, to a diverse group of children with chronic illness, and (3) performing user studies with children interacting with iterations of the applied game. Following this process, the applied game implements the following three learning goals:  
Learn to recognise emotions in one-self and in others,
Learn about the meanings of emotions to facilitate thinking and doing,
Learn to understand that emotional experiences are subjective.
The core work-plan of all three work-packages have been on schedule, with the project partners having succeeded in developing the applied game "Ruby's Mission" following four distinct so-called sprints:  
Sprint 0: Translate expert insights into game concept,
Sprint 1: Test the concept with children (i.e., paper prototyping),
Sprint 2: Test the look-and-feel and the user experience of the game; refine concept basis on feedback on sprint 1,
Sprint 3+4: Implement all game interactions and mini-games; observe if the children understand the implemented game interactions, how the children interact with the game (and communicate with each other; the game is played by 3-4 children simultaneously), and how the children experienced playing the game.  
For illustrative purposes, several screenshots of the developed applied game can be seen below. Finally, together with project partner IJsfontein, and aside already planned dissemination as per project proposal, they will set-up a Website for the Applied Game – so that parents of (chronically-ill) children can easily access and set-up the game, learn about the embedded didactics, find answers to common points of attention, and easily contact the investigators.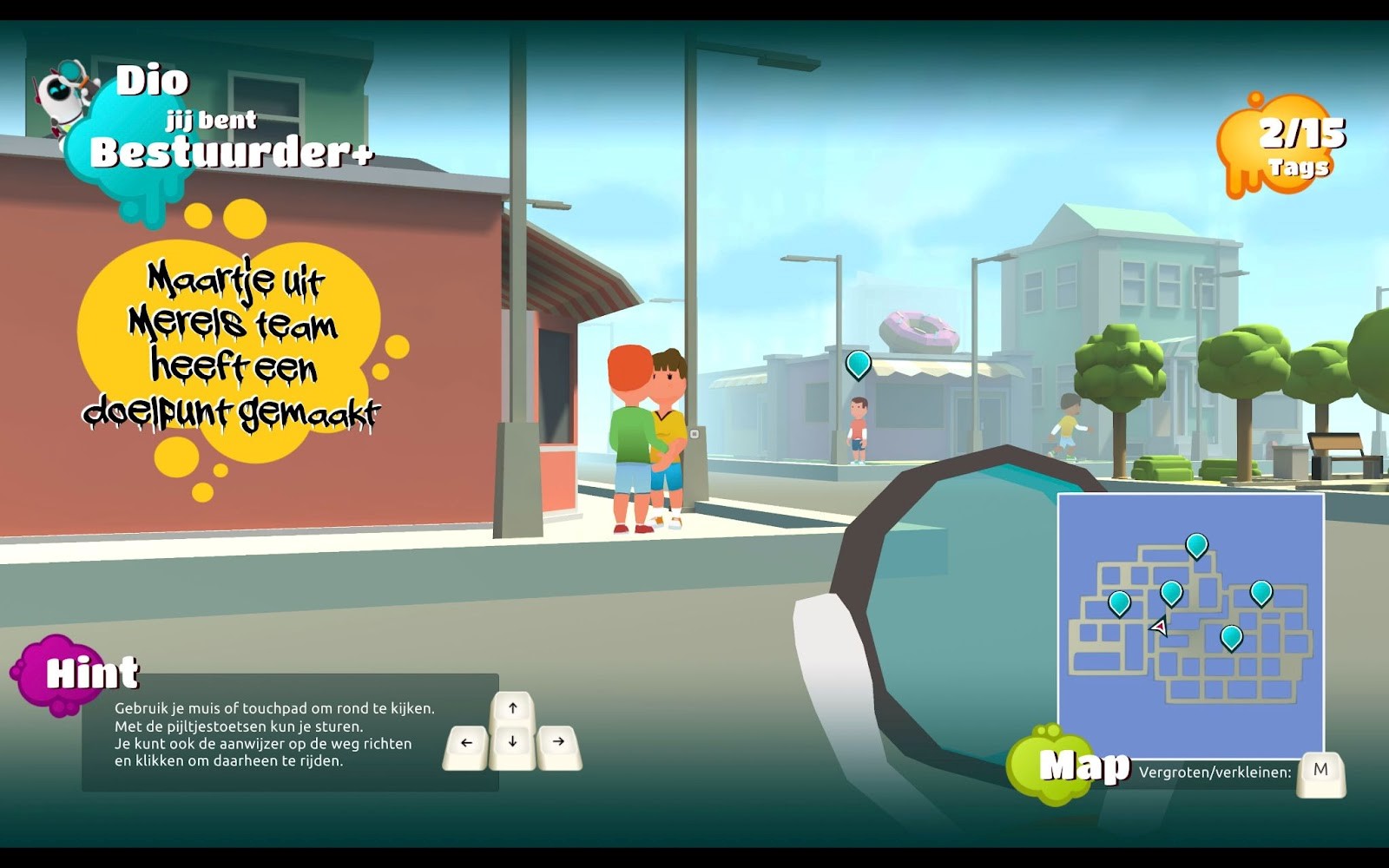 Read more inormation on this website.