-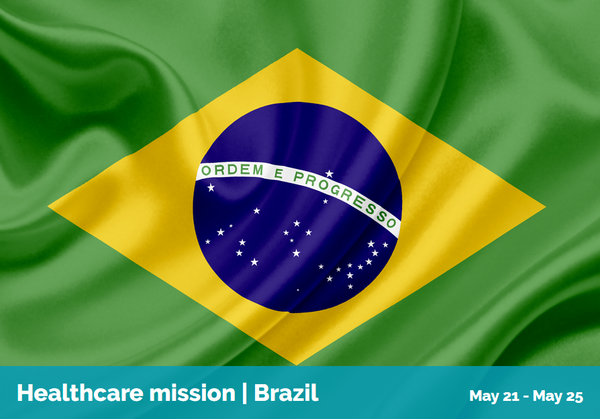 Task Force Health Care, in cooperation with RVO, the Dutch Consulate in São Paulo and the Holland Innovation Network in Brazil have the pleasure to invite you to participate in the Healthcare mission to Brazil from 21 – 25 May 2018.
Background
With its 205 million inhabitants, Brazil has the largest healthcare market in Latin America, the 3rd largest private healthcare market worldwide and the 7th largest economy in the world. The country also faces major societal challenges such as a rapid aging population, an increase in chronic and welfare diseases and an adaptation of the health system to secure it financially and sustainably for the future. In the innovative state of São Paulo, there are high-quality private and public hospitals such as Albert Einstein and Hospital das Clinicas (HC), as well as 38% of LSH companies. Due to a recent amendment to the law there is an increase in (foreign) private investments in hospitals. In the Home Care sector too, strong growth is expected due to reforms in healthcare. Brazil has been finding an excelent cooperation partner in the innovative Dutch LSH sector for its healthcare development both in rural and urban area's.
The Mission
Get introduced to high-level stakeholders and potential partners in Latin America's biggest healthcare market. Participate in seminars and networking events, field visits, matchmaking and visit Latin America's biggest health expo and conference Hospitalar.
Interesting for?
Companies and knowledge institutes from the Dutch Life Sciences & Health sector especially in the fields of Healthy Ageing, eHealth, Elderly Care and Research, Training & Education.
Participation fee
The participation fee for this visitor programme €1.250 and €950 for TFHC members (excluding VAT, travel and lodging expeses). A travel itinerary with suggested flights will be shared with you in advance.
For more information or registration click here! Deadline registration: before March 3rd
(TFHC Terms & Conditions)