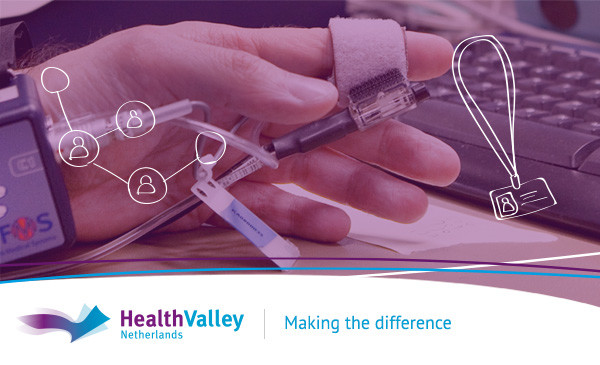 Je hebt hem vast al met potlood in je agenda staan maar het kan nu met pen want het hele programma voor de themasessie  "nieuwe business modellen voor medical devices" is bekend. Een programma vol inspirerende sprekers wat op 4 juli eind van de middag en begin van de avond plaatsvindt in The Gallery in Enschede. Tussendoor is er een netwerk buffet waar je bij kunt praten. 

Voor wie?
Ben je actief in de wereld van medical devices? Wil jij het verschil maken over 5 tot 10 jaar? Wil je weten welke grote ontwikkelingen er op dit moment plaatsvinden in de MedTech markt en je laten informeren en inspireren over nieuwe business modellen?  Dan is dit programma, wat aangeboden wordt in samenwerking met onder andere Universiteit Twente, Demcon en Novel-T, interessant voor jou.
Programma
16.15 uur: inloop 

16:30 -18:00 uur: 
Yves Verboven, director Market Access & Economic Policies MedTech Europe
Maarten den Braber, strategist on the impact of digital health in organizations and society.         
Maarten IJzerman, pro-decaan Health & Biomedical Technology, Universiteit Twente
Marieke Timmer, Marketingcommunications, pitch Orikami
18:00 – 18:45 uur:  
18:45 – 20:15 uur:
Jeroen Kemperman, sr Manager Strategy, Programs, Investments and Lessons,Achmea
Peter van Driel, principal Government Affairs Specialist, Medtronic 
Benno Lansdorp, managing Director, Demcon met Andre Elands, CEO, the eNose company 
Roland Zegger, managing partner, NLC HealthTech incubators
Pieter Spierings, directeur/eigenaar, Spierings medische techniek
Wil je verzekerd zijn van een plek tijdens deze update op het gebied van business & medical devices, schrijf je dan in via de onderstaande link. Mocht je vragen hebben over het aanmelden, stuur dan een
e-mail naar communicatie@healthvalley.nl. 

Waar: The Gallery, Hengelosestraat 500 (7521 AN) in Enschede
Wanneer: dinsdag 4 juli 2017
Hoe laat: vanaf 16.15 uur

PS Ben je partner van het Health Valley netwerk en heb je interesse in future labs; bouwen aan de toekomst van de zorg, klik dan hier voor meer informatie over onze Partners on Tour bij Deerns.